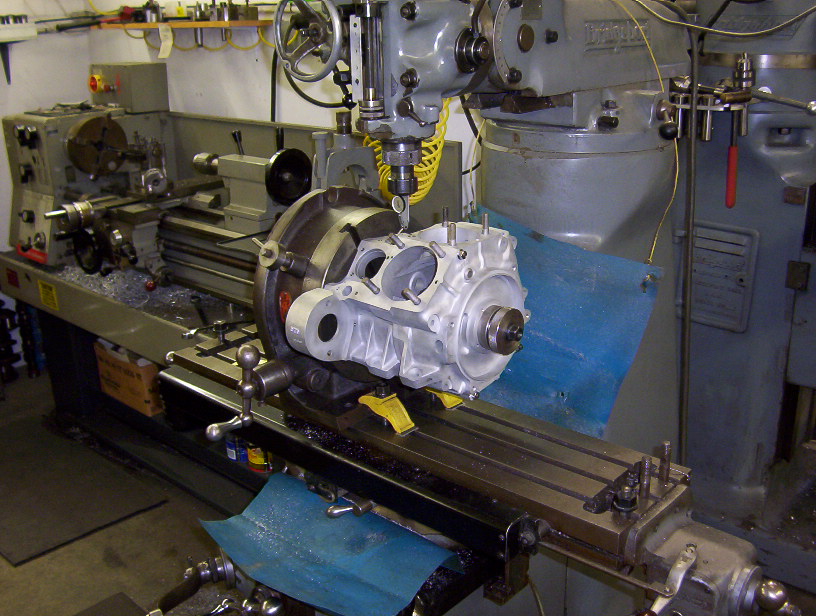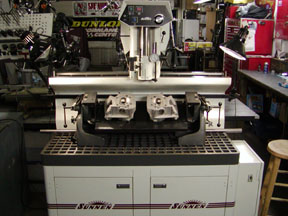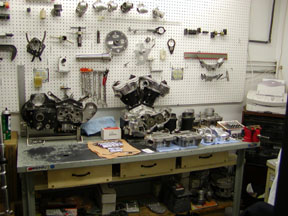 Motorcycle Machine Shop
All work is done in-house at our New Hampton NH shop, by one person so quality is not compromised.

The shop is invested in all quality Sunnen equipment for doing head, valve, and guide work. All cylinder honing is done on torque plates and Sunnen honed to specs. All lower ends are static balanced on a precision balance plate.

We have Bridgeports and lathes for other engine and transmission modifications, as well as custom machine work and parts. We also have all the proper measurement and gauging equipment so we know the job is done right: "If you can't measure it, you shouldn't machine it!" All Welding is done with a TIG process for cleaner and quality welds on aluminum, stainless steel, and mild steel.

This is a general list of machining operations that we do:

» Valve seat replacement
» Valve jobs, multi-angle, done on VGS 20
» Cylinder boring, torque-plated, Sunnen-honed
» Static balancing
» Dual plugging
» Set up heads for outside returns
» Bore crank cases for larger cylinders
» Clearance gear case for cam clearance
» Heli-coil installation
» Hone tappet blocks
» Line bore cases
» Connecting rod reconditioning
» Shorten cylinders
» Resurface heads

If you don't see what you need, call us.